M.G.M. Solution S.r.l. - SocietÓ unipersonale
Partita IVA 01422170330

Via del Commercio n░ 144 (29100) Piacenza PC - ITALY -
Tel/Fax +39/0523.578247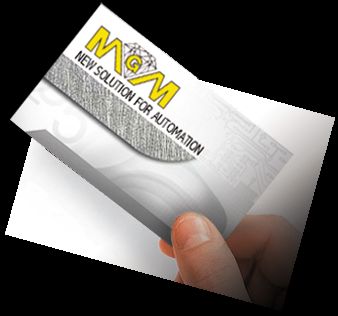 E-mail: info@mgmsolution.it
WEBSITE: www.mgmsolution.it

Name:

Surname:

Company:

Position

Tel:

Fax:

E-mail:

Company web site:

Street:

City:

Country:

I would like to receive additional information about:
- - - - - - - - - - - - -
Use this space if you would like to specify how and when you would like to be contacted to receive the requested information:
BY

DAY

TIME

I found your site through
PRIVACY: In accordance with italian Law #675/95, we hereby inform you that the "MGM" Company will store your information in its electronic database. This information will be exclusively for internal use within the "MGM" Company and will in no way be given to third parties. At any moment, free of cost, you can exercise your rights of article 13 of the aforementioned law to request the confirmation of the existence of your personal information, request its cancellation or forbid its use.
- - - - - - - - - - - - -